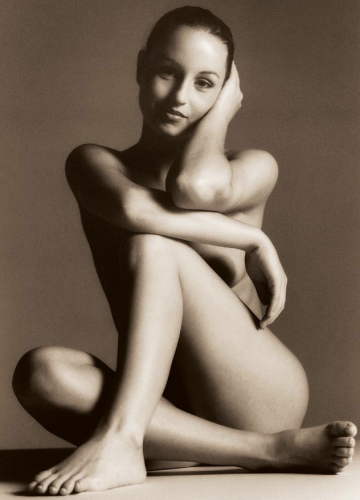 Brow Lift
What is a Brow Lift?
Brow Lift — a brow lift, also known as a forehead lift is generally implemented to treatment solutions for conditions connected with aging. Brow lift surgery in Puerto Vallarta is often times performed with other appealing cosmetic procedures to achieve a symphonic facial appearance. A brow lift is also suitable for the exclusive treatment of inherited traits. Younger adults who are burdened by the early signs of deep frown lines due to stress or over activity of muscles can benefit from the brow lift surgery.
Eyelid Lift
What is an Eyelid Lift?
Eyelid Lift — also denoted as blepharoplasty, eyelid lift surgery recovers the once admired appearance of pleasing upper eyelids, lower eyelids, or both. Eyelid lift surgery in Puerto Vallarta corrects excess skin folds that are obscuring the natural appearance of the upper eyelids by the modifying excess skin, which can ultimately weaken one's vision. Eyelid lift in Puerto Vallarta can also restore the puffy look to the upper eyelids, which can yield a tire-some appearance of the, and provide restoration to wrinkles of the lower eyelids, bags and dark circles under the eyes and a droopy appearance in the lower eyelid regions.
Ear Pinning
What Is Ear Pinning?
Ear Pinning — technically termed otoplasty can generously advance the appearance for patients who have protruding ears, oversized ears or peculiarly shaped ears. The objective of ear surgery in Puerto Vallarta is to provide you with a refined surgical experience and superlative outcome.
Breast Reduction
What is a Breast Reduction?
Breast Reduction — patients taking on the measures of breast reduction surgery in Puerto Vallarta are relieved from the overwhelming physical symptoms caused by the excessive weight of large breasts. Breast reduction in Puerto Vallarta gives you immediate and generous results in enlightening the size and shape of your breasts. Breast reduction will give you the proportional results you desire and lessen your pain.
Breast Lift
What Is A Breast Lift?
Breast Lift — women who encounter the loss of skin elasticity, gravity and other factors such as weight loss, pregnancy and breast-feeding are ultimately faced with the loss of the shape and firmness of the breasts. Even patients who are satisfied with the size of their breasts can have a breast lift in Puerto Vallarta to create a more firm and balanced presence, resultant in a youthful breast outline. Breast implants in conjunction with a breast lift in Puerto Vallarta can also increase breast size in addition to the shape and position enhanced with breast lift surgery.
Male Breast Reduction
What is Male Breast Reduction?
Male Breast Reduction — Gynecomastia is a common medical condition in which male suffer from the appearance of feminine looking breasts. Gynecomastia affects an estimated 40 to 60 percent of the male population. Brought on by the affects of certain drugs such as anabolic steroids, medications containing estrogen, alcohol, marijuana, or other medical conditions including cancer can cause or contribute to enlarged male breasts.  Male breast reduction in Puerto Vallarta revives a man's self-confidence and entertains a natural, yet masculine appearance in the pectoral region.
Arm Lift
What is An Arm Lift?
Arm Lift — an arm lift in Puerto Vallarta, or brachioplasty, can confiscate the excess skin and fat deposits of the upper arms and provide an attractive and youthful silhouette. As a person ages, upper arm skin can become loose and flabby. Plastic surgeons in Puerto Vallarta aggressively tighten this skin using advanced techniques or liposuction to remove excess fat in the upper regions of the arms.
Thigh Lift
What is A Thigh Lift?
Thigh Lift — men and women who are dissatisfied with the lower body appearance are treated to a surgical lift in Puerto Vallarta that tightens loose, sagging skin in the buttocks, posterior thighs, hips, outer thighs, and anterior thighs.  The procedure performed by dedicated plastic surgeons in Puerto Vallarta rids loose skin, as well as underlying fat tissue, from below the surgical incision to allow suspension of the remaining tissues to stretch and flatten the lower remedies of the body, expressly the buttocks and thighs.
Mommy Makeover
What is A Mommy Makeover?
Mommy Makeover — Mommy Renovation is a highly customized practice for restoring a woman's body after childbearing. The mommy makeover in Puerto Vallarta entices the areas hardest hit by pregnancy – by rejuvenating procedures such as, breast enhancement, liposuction, and tummy tuck.
Mommy Makeover plastic surgeons in Puerto Vallarta are skilled and high respected for their ability to  eliminate excess fat and tighten sagging skin and slack muscles with tummy tuck, advance the shape and volume of the breasts through breast augmentation or breast lift, shape the waist, hips, or thighs with liposuction and deliver a lift to the buttock region.
Botox
What is Botox?
Botox — Botox in Puerto Vallarta delivers the biggest and most affordable trend to men and women all over the globe. Botox is a painless injection treatment used to augment wrinkles around the eyes, forehead or mouth, and treat frown lines, forehead furrows, and wrinkles of the lower face, and even nasal muscles. It is a ultramodern treatment to restore your youthful appearance without invasive surgery.
Plastic Surgery Clinics in Puerto Vallarta
Once you click the button you will receive your quote in your email within a few minutes and we will never spam you.